Chances are, it will never feel like the right time to get started…
No one likes to think about what happens after they are gone, so it's no surprise that a full 55% of Americans do not have a will or estate plan. But an estate plan is not for you; it's for the loved ones you leave behind. Without one, the distribution of your assets will be determined according to statute. What's more, you leave your family members to guess and perhaps disagree about your end-of-life wishes, potentially causing conflict at a time of high emotional stress.
Creating a plan will give your loved-ones the clear direction and peace of mind they need when you cannot be there for them.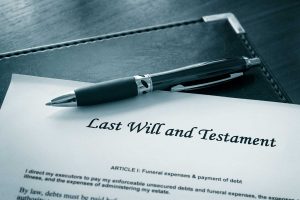 Things to consider:
What are my assets?
Who do I need to protect?
Who do I want to raise my children?
Who do I trust to make my financial decisions when I can't make them myself?
Who do I trust to make my healthcare decisions if I cannot make them myself?
Let's get it done together. Contact Conte Clayton & Austin, P.A. to set your estate plan in motion.