A Strategic Approach to Collecting B2B Debts
With CCA handling even the toughest commercial collection matters, you can stay focused on growing your business.
Commercial Collection Services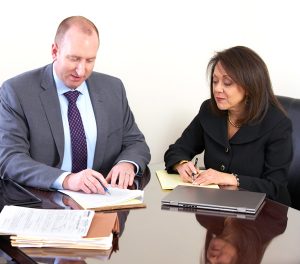 We have developed a strong reputation for helping businesses collect payments owed to them by other businesses. We treat every collection file as an independent litigation matter rather than another page in a portfolio, driving results that have led many of our clients to choose CCA over traditional collections agencies.
Our attorneys go the extra mile to obtain not only a judgment, but also the payment you deserve. We often test the boundaries of the corporate veil, which can reach assets of the debtor's owners and principals. When a recalcitrant commercial debtor refuses their obligation to pay, we are ready to levy debtor accounts, execute on debtor assets and leverage the debtor's receivables to recover the funds.
We also counsel our clients on minimizing losses from non-payment. We will provide you with enforceable tools for recovering costs of collections, interest on aging receivables and other sums.
Collect from your commercial debtors more effectively than ever.