One of the most traumatic things a person can deal with is the loss of loved one.    Add to that the financial upheaval a death can bring along with issues of blended families, minors and disabled children, contentious siblings, property management, on-going businesses, and property owned in multiple states.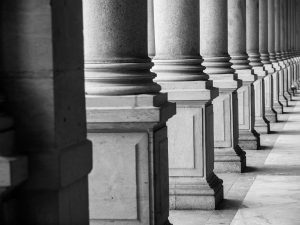 If the decedent left a will, the will should be probated and an executor appointed to oversee the gathering of assets and payment of bills.  If there is no will, the court will decide who will administer the estate in accordance with state laws.   In any event, probate can be a lengthy and complicated process.
If the decedent executed a trust during his or her lifetime, the trust must also be administered according to the decedent's stated objectives.
Conte Clayton and Austin, P.A. can provide legal advice and guidance regarding New Jersey and Florida estates and trusts.   When it is time to carry out the wishes of a deceased loved one, Conte Clayton & Austin, P.A. will help you administer the estate during this difficult time with the caring and understanding needed and with the benefit of efficiency and expertise that comes from years of experience in both New Jersey and Florida.