Negotiate with Strength. Fight to Win.
Be prepared for whatever comes with our trusted litigation team in your corner.
Commercial and Consumer Litigation Services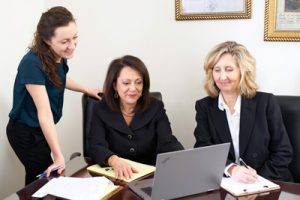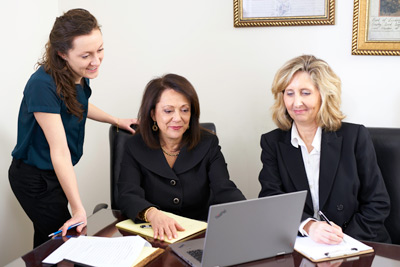 Our experienced litigators understand the fine balance required to provide you with the best representation in and out of court. While doing everything possible to help you avoid the burden of a lawsuit, we simultaneously prepare a strong case for you should litigation become advantageous or unavoidable. With our comprehensive approach, you can rest at ease knowing you are equipped for either scenario.
We represent businesses in litigation matters involving external disputes, such as contract disputes, B2B Collections , business torts, enforcement of intellectual property rights, restrictive covenant issues and more. We also handle internal corporate issues, such as partnership disputes, oppressed minority shareholder issues and business divorce.
In handling internal disputes, we rely on strong legislative protections to win control from the offending parties, seeking protections such as receivership, dissolution of the business, appointment of temporary independent directors or other remedies that may be appropriate.  Our objective is to balance business preservation with enforcement of your rights, protecting your interests in ways that cause minimal or no harm to the company.
In addition to commercial litigation, we frequently represent individuals in consumer fraud cases, real estate disputes, estate disputes, construction litigation, contract disputes and a variety of other legal matters.
When you need strong representation, we are here for you.