It may be surprising to know that over half of the adults in the United States do not have a will or estate plan; after all, no one likes to think about what will happen after they pass away.  But an estate plan is not necessarily for you – it is also for the loved ones you leave behind.  Without a written estate plan, you leave your family members to guess about your end-of-life wishes, potentially causing conflict during a difficult and emotional time.  Moreover, the distribution of your assets will be determined according to the laws of the estate where you reside – which may not be the distribution you desire.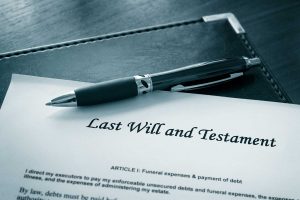 We are experienced in drafting wills, trusts, powers of attorney, health care powers of attorney, and living wills, as well as other estate planning documents.  Each estate plan we prepare is completely tailored to the unique people and priorities in that client's life.
Before drafting your estate plan, we work closely with you to understand your objectives concerning distribution of assets upon passing as well as your intentions regarding health care and finances during your lifetime if you are unable to handle your own affairs.
Our attorneys are committed to helping you establish a clear plan for the future allowing you and your family to make the most of the present.
Take the next step in achieving peace of mind for yourself and your loved ones by contacting Conte Clayton & Austin, P.A. to discuss your estate plan.