Legal Services Aligned with Your Growth Strategy
Wherever you are in your business journey, we are passionate about helping you move forward.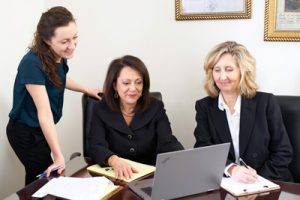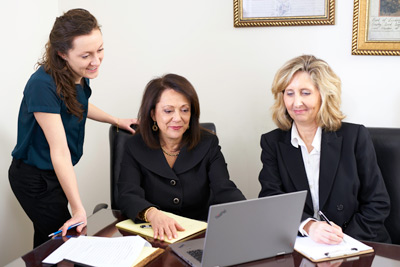 Whether you are forming a start-up business, growing a well-established one, or are somewhere in between, we have the experience and knowledge required to get the job done right. We offer businesses a one-stop solution for their ongoing legal needs, such as representation in transactions, governance, corporate counsel, and commercial litigation.
Our commercial clients span an array of sectors including retail, real estate, construction, and manufacturing- each with its own set of requirements and characteristics. Our attorneys and staff take the time to become familiar with your unique goals and obstacles, enabling us to serve you as effectively as possible. This tailored approach has earned us a successful track record in business law and a long list of repeat and referral clients.
Business Formation & Corporate Governance:
The business lifecycle consists of many different milestones and we're here to help you navigate each one with confidence. Our attorneys expertly guide you through the startup process, including business formation, drafting of Shareholder and Operating Agreements, and related matters. From formation, funding, expansion and acquisitions to sale or dissolution, we will provide you with timely, expert legal counsel for your business as it evolves.
General Counsel:
Our attorneys serve as general counsel to a wide range of business clients, providing support with numerous day-to-day legal needs. In this role we handle contract issues with vendors and customers, internal employment issues, matters relating to trade secrets and intellectual property, state and federal regulatory issues and compliance, and other issues that can arise during routine company operations.
Corporate Transactions:
Our team is well-versed in the purchase and sale of businesses and business assets, having successfully handled countless transactions involving franchise businesses, liquor licenses, retail, manufacturing, healthcare and service-based companies. Your peace of mind and bottom line are our priorities.
We will optimize due diligence and take special care to avoid business interruption, loss of employees, and other transactional risks.
Together, we will help position your business for a secure and successful future.