Stepping in to do the right thing.
In cases where an adult can no longer make his or her own decisions due to illness or injury, a family member or other adult may seek legal guardianship and assume the responsibility of the incapacitated person's care and day-to-day obligations. With the increase in Alzheimer's disease and dementia* – and the fact that more than half of adults with wills lack a designated power-of-attorney — more and more adult children find themselves needing to step in to protect their aging parents. Alternately, parents may find themselves having to re-assert legal authority over adult children who for various reasons are unable to make decisions for themselves.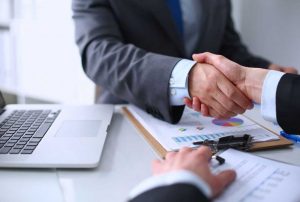 Whatever the reason or relationship, petitioning for guardianship of an adult can be difficult and feel uncomfortable for everyone involved. The attorneys at Conte Clayton & Austin understand the sensitivities that naturally surround guardianship petitions and can guide you through the process.
Contact us or  call us at 201-904-2007 with your questions about guardianship and what you'll need to begin.