Business Interruption Insurance and COVID-19
Small business owners continue to reel at the economic impact of the COVID-19 crisis and government mandated shutdowns or service reductions, which have already caused tremendous economic injury, with no certain end in sight. At the same time, many business owners remain in the dark as to the status of government backed SBA loans, which promise to enable these struggling businesses to continue to fund payroll obligations and cover fixed expenses, such as rent and insurance, until the current restrictions are lifted and full scale economic recovery is permitted to commence.
Many Business Interruption Insurance policy holders are not aware they have coverage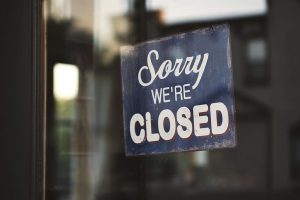 In many cases, business owners and landlords have business interruption insurance and rent interruption insurance coverage to protect themselves against losses associated with events and circumstances that prevent them from operating. Surprisingly, many of those policy holders are not even aware that they have this coverage. There may be some potential exclusions to this insurance coverage, particularly the ISO form COP 01 40 07 60, which many insurers added to their standard policies following the Avian Flu to exclude coverage for losses resulting from bacteria or virus.   However, not all policies contain this exclusion.
Business owners would be well served to revisit their insurance policies to ascertain whether they have business interruption or rental interruption insurance coverage available.  Claims should be promptly filed to ensure coverage.
If you have questions regarding your business operations or losses as a result of the COVID 19 crisis, the Law Firm of Conte Clayton and Austin, P.A. may be able to help. Please contact us for a no-obligation consultation.